Sergio Tacchini collection
Each Sergio Tacchini collection is composed of different product lines. Each of these lines has some special characteristics and use.
An efficient and standardized conception and production process.
Firstly, Sergio Tacchini team realizes researches on the designs, colors, fabrics and themes which compose the new collection. Designers start the conception of the collection and of the different designs. Then, the team focuses on the architecture of the collection. The outlines are exposed on the office wall to create the shadows and the stories of the products depending on the seasons. Colors are chosen, combined and applied on each design. The team in charge of product development then receives drawing from the designers and work on the different technical files. These information are then sent to the factories.
The first prototypes are received and each design is fitted to verify seizes and quality. The last guidelines are done and the collection is then ready for production. The commercial campaign is now ready to start.
The control of Sergio Tacchini on its suppliers and factories is a proof of the respect of its quality chart. Once the collection available, the communication team organizes a shooting session in order to promote Sergio Tacchini style on catalogues, websites, POS…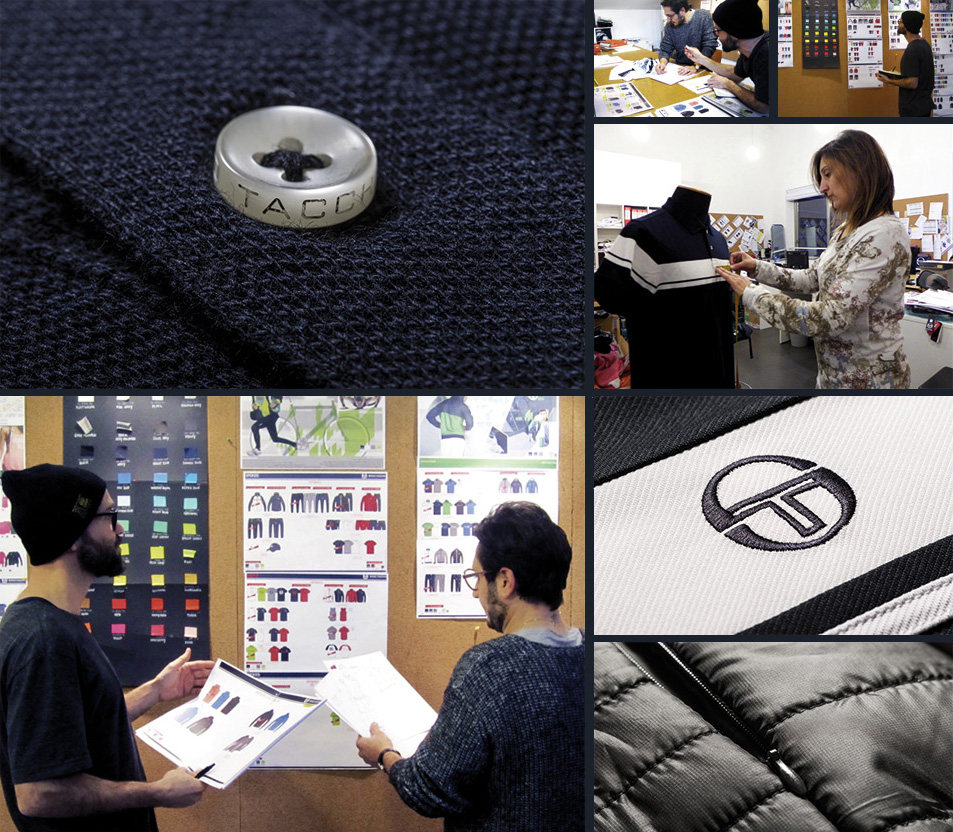 MONTE-CARLO: A prestigious collection.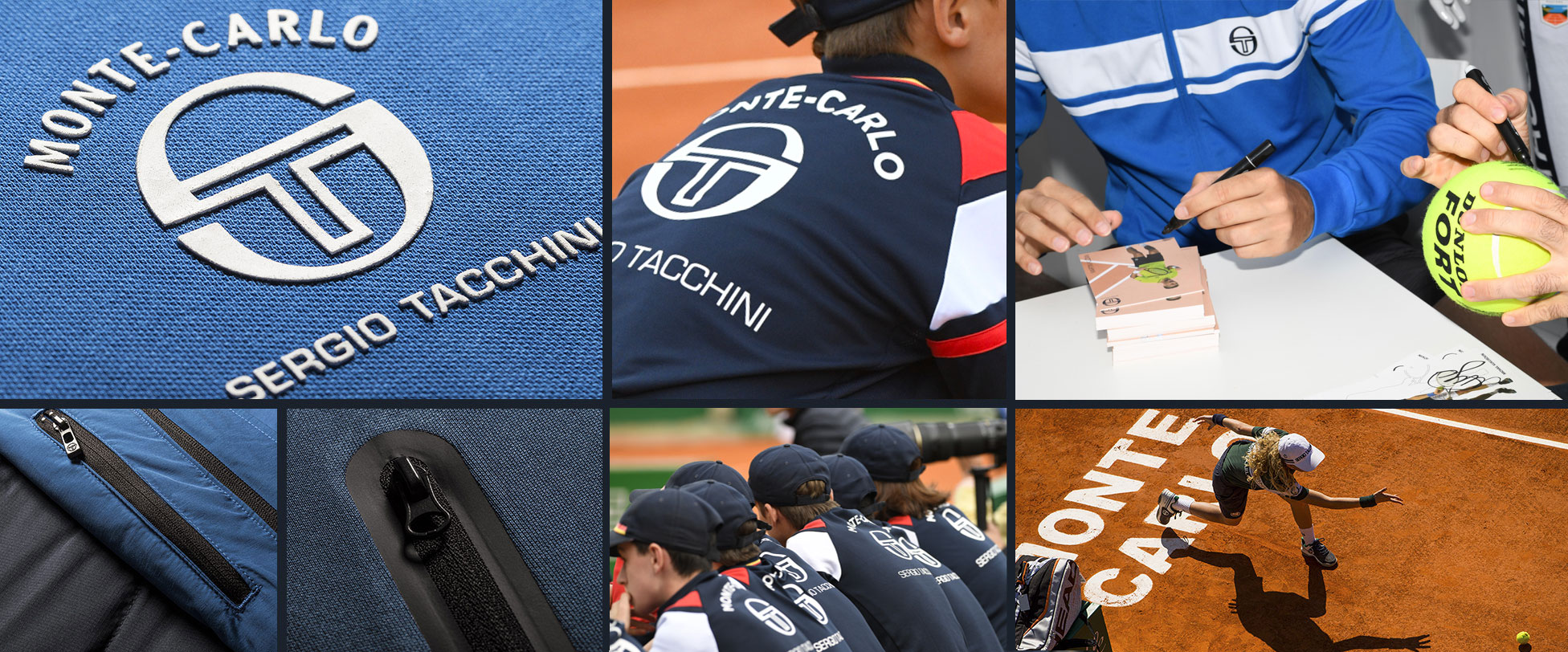 For many years, Sergio Tacchini has been partner of the prestigious tennis tournament: MONTE-CARLO! In addition to professional tennis players, the brand develops for the ball boys and all the technical staff an exclusive high-level collection dedicated to the tournament. This line is characterized by its special logo, its embroideries, its sophisticated fabrics and its unique cuts.
SPORTSWEAR: An urban style behind the fields.
More than a sport brand, Sergio Tacchini differentiates itself by its ability to extend its product ranges to urban ones. The brand proposes a young and trendy style to be adopted in every circumstance. The designs are adapted to new trends. The quality is at the heart of this line using the diversity of the materials used.
The polyvalence is also one of the characteristics of the line which offers a large range of products adapted to sport and lifestyle, combining technical savoir-faire and style.